Here are 5 things that everyone should do in Tampa Bay:
Are you a New Yorker who is ready to make the move to Tampa?
Leaving the city behind can be both an exciting and daunting prospect, but rest assured that plenty of fun, sun, and opportunities are waiting for you in this vibrant Florida community. With its affordable housing market, warm climate, and thriving job market– among other perks – Tampa has emerged as a top destination for longtime city dwellers looking to make their escape. To get the most out of your time in the Tampa Bay Area, I've rounded up five things locals like me love doing down south! So if you're ready to embark on your new adventure from North to South—start shopping for your perfect Florida home now—and join me as we explore why Tampa Bay should absolutely be at the top of your list when planning your future relocation.
Busch Gardens Tampa Bay
This theme park is a must-visit for thrill-seekers and animal lovers alike. Busch Gardens is known for its exciting roller coasters and thrill rides, including SheiKra, Kumba, and Cobra's Curse. The park is home to a variety of animals, including big cats, primates, and birds. There are several opportunities for visitors to see these animals up close and learn more about them. My favorite part of Busch Gardens is the live shows, including animal presentations, musical performances, and acrobatics. Many locals head to Busch Gardens for special events throughout the year, including holiday-themed celebrations and super fun nighttime events. With a ton of activities and sights to see, it's a no-brainer to spend a day here and create some unforgettable memories.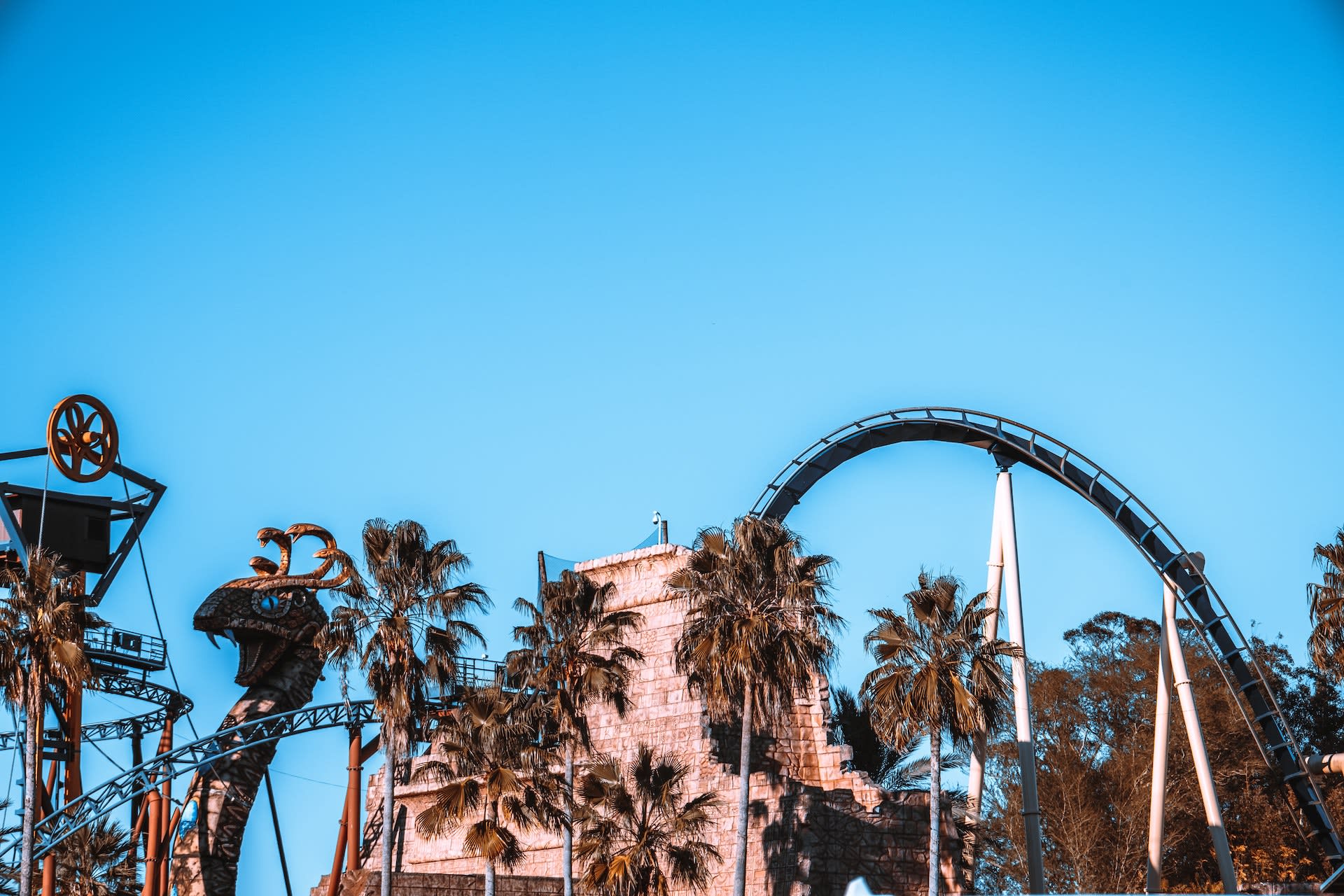 Ybor City
Ybor City is a neighborhood tucked away in the center of Tampa. With its rich history and cultural heritage, Ybor is a great place for those interested in learning about Tampa's past. You can take a guided walking tour or head over to the Ybor City Museum State Park. There you'll get a glimpse into the history of cigar making, the lives of the workers, and the cultural heritage of the area. If you're into architecture, Ybor City is the place for you! With buildings dating back to the late 19th and early 20th centuries, you'll get to check out some seriously impressive architecture. Stroll the streets and admire the stunning historic homes and buildings, like the ones that used to house the cigar factories. Oh, and don't forget to get some Cuban food! Ybor City is known for its Cuban heritage and offers amazing authentic Cuban cuisine that you should not miss! The Columbia and Carmines are two of my favorites.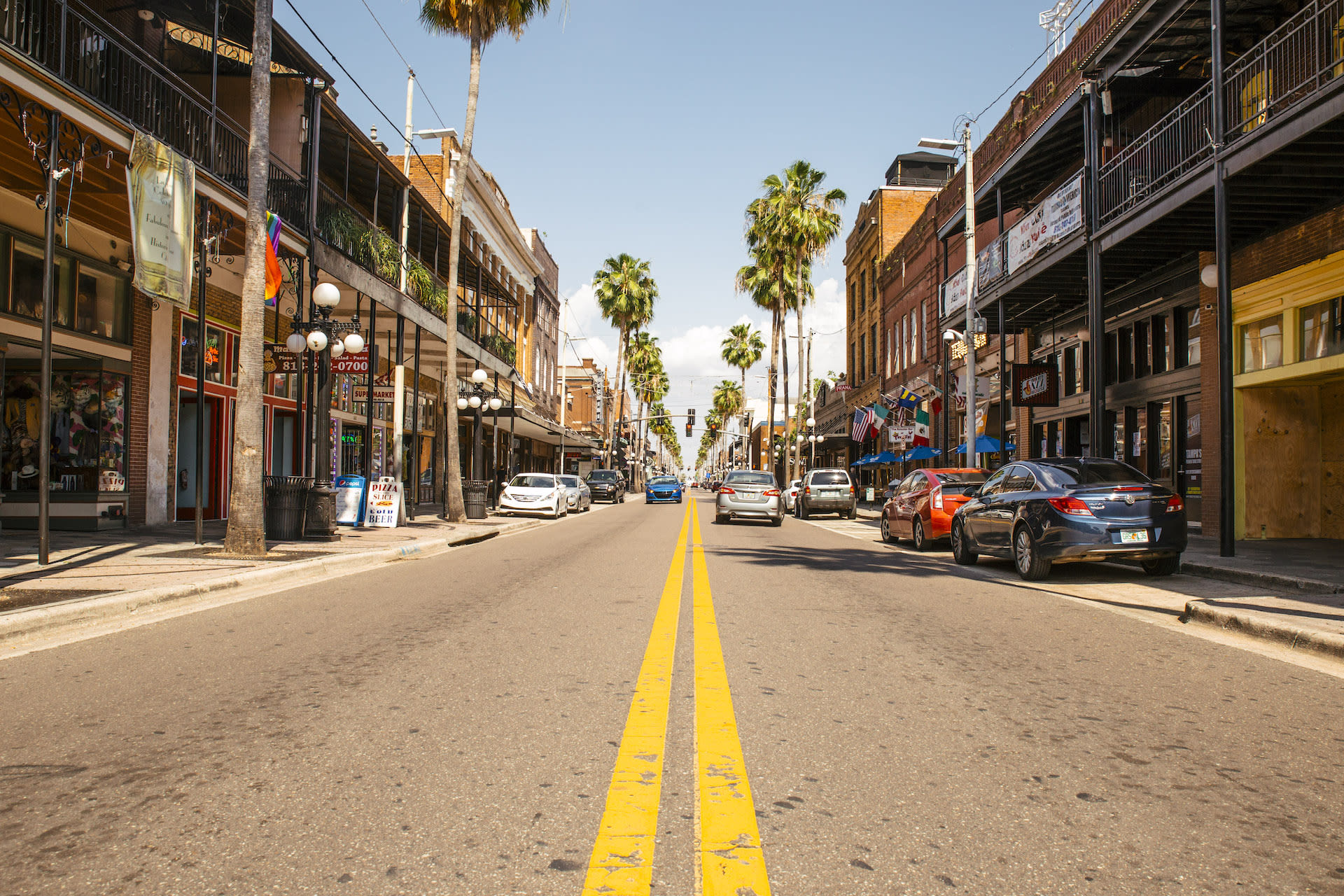 The Florida Aquarium
Dive into the vibrant underwater world of the Florida Aquarium, where you'll discover the mysteries of the sea through a variety of captivating exhibits including a coral reef, a mangrove swamp, and a tropical rainforest, that showcase the diverse sea life found in Florida's waters. Visitors can see animals such as rays, sea turtles, and many species of fish up close. Interactive experiences include touch tanks, dive shows, and animal encounters. And since Florida is going to be your new home, you can learn about the aquarium's efforts to protect and conserve the sea life that you now will be surrounded by.
Lowry Park Zoo
Forget about Central Park Zoo, Lowry Park in Tampa is whereit's at! With over 2,000 animals, including some of the coolest exotic species from around the world, you'll be in awe of the amazing creatures you'll see. Whether you're a big cat fan, love primates, or are a bird enthusiast, there's something for everyone here. This is the perfect spot for families to spend the day with educational programs, play areas, rides, and special events happening all year round. Plus, Lowry Park is all about conservation and spreading the word about protecting animals and their habitats, so you'll feel good about your visit. Time to plan your trip to the wildest zoo around!
Bayshore Boulevard
Okay I need you to think about this: The very first Saturday of Spring. You are in Central Park. So many people are out, there's a buzz in the air and everyone just wants to soak up the sun. Bayshore Boulevard will be that new place for you. This 4.5-mile stretch is a picturesque path that runs along the edge of Hillsborough Bay in Tampa, Florida. It's a place where visitors can take in the stunning views of the water and downtown Tampa, and enjoy the beautiful Florida weather. For people coming from New York, Bayshore Boulevard offers a chance to escape the fast- paced city and experience a more relaxed and tranquil environment. On Bayshore, you are surrounded by the peaceful sound of the bay and the fresh, salty sea air. Whether you're walking, running, or cycling, you'll have breathtaking views. Bayshore Boulevard is also a hub of cultural activity. Throughout the year, the area is the site of festivals, concerts, and community gatherings that bring the community together. Whether you're interested in exercise, music, food, or art, you will definitely find yourself spending a lot of time on Bayshore.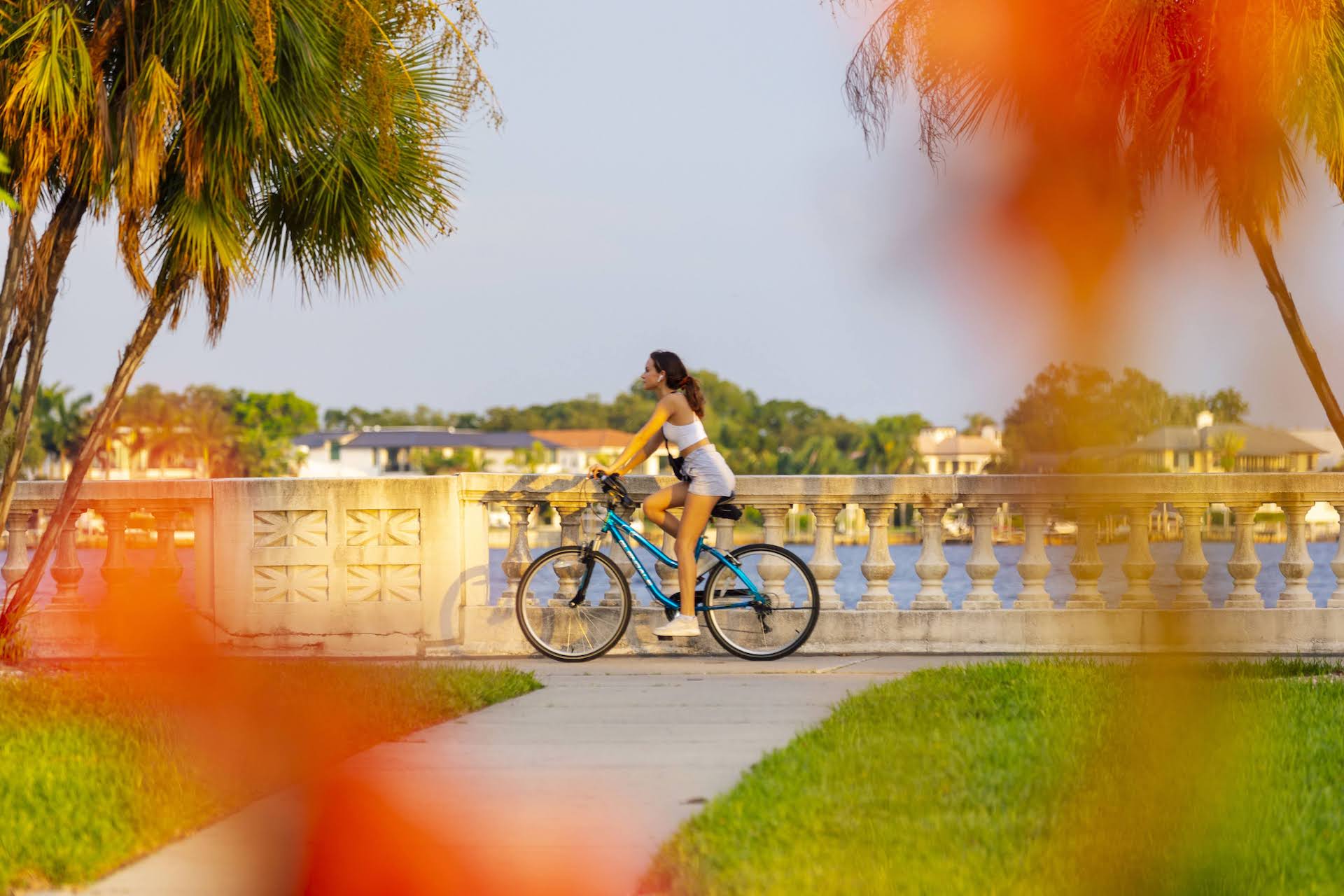 Ready to escape city life and live it up in the Sunshine State? Then you need to book a trip to Tampa, like, yesterday! Whether you're a thrill-seeker, animal lover, or history buff, this vibrant city has something for everyone. From the heart-pumping rides at Busch Gardens to the tranquil scenery along Bayshore Boulevard, you're in for a non-stop adventure. And let's not forget about all the amazing wildlife at Lowry Park Zoo, the rich history in Ybor City, and the sea creatures at the Florida Aquarium. Trust me, you won't find a dull moment in this city. So why wait? Pack your bags and come see what the fuss is all about. You'll even get me, a lifelong Tampa resident as your personal tour guide!